Scholarship opportunities for dependants of staff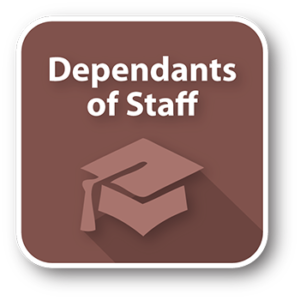 Supporting our employees in their personal and professional growth is important for Eastern Health. Scholarships for dependants of staff are meant to help offset the cost of higher education.
The following scholarships are available, on a competitive basis, to eligible dependants of staff:
| | | | |
| --- | --- | --- | --- |
| Sponsored by |  Quantity | Value | Eligibility |
| Eastern Health |        12 | $500 | Scholarships for all dependents of Eastern Health employees |
| Sister Mary Fabian Hennebury |        1 | $1,000 | Scholarship for dependents of staff working at the St. Clare's Hospital |
| General Hospital Sports and Social Club |        1 | $500 | Scholarship for dependents of staff with one of the two parents holding a membership |
How to apply?
Applications for scholarships must be submitted using the appropriate application form (PDF). Forms are made available on this web site every year as soon as the scholarship application cycle begins. Before you apply, be sure to read the application guidelines.
Note: Full eligibility requirements and deadline information is outlined in the scholarship application form for the respective year. Late or incomplete applications will not be accepted.
Applicants must be pursuing full or part-time education at a recognized post-secondary institution, and at the time of the application, must be enrolled in a program of a least one academic year duration.
Important information about eligibility
Applicants must be a dependant of an employee who has completed a minimum of two years of full-time worked service, or equivalent hours, to be eligible for a scholarship.
A 'dependant' is defined as the child, or dependant of an employee, who is under 25 years of age.
Previous recipients of an Eastern Health scholarship may be eligible to receive another Eastern Health scholarship, however preference will be given to applicants who have not previously received a scholarship from Eastern Health.
Selection criteria may vary for each scholarship sponsor such as the Sister Mary Fabian Hennebury or the General Hospital Sports and Social Club scholarships, as specified in the table above.