Quality health-care scholarships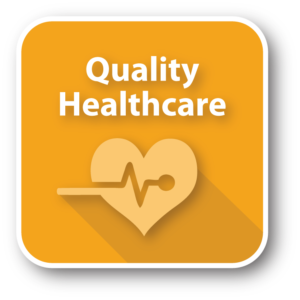 Eastern Health is committed to the continued improvement of quality in patient care and safety.
In 2011, the organization established two annual Quality Health-care (QH) Scholarships to promote the study of key themes identified during the Commission of Inquiry on Hormone Receptor Testing. The scholarships were introduced as part of the settlement agreement of the class action suit on estrogen and progesterone receptor (ER/PR) testing and implemented in consultation with class action members.
Eligibility
Two scholarships, valued at $6,500 each, are offered each year to eligible post-secondary students as follows:
a) One scholarship is open to a nurse who is pursuing additional studies with a particular focus on quality processes, ethics or disclosure practices in health care.

b) The second scholarship is open to an undergraduate, graduate or post-graduate student enrolled in a health care-related discipline, and pursuing studies with a particular focus on quality processes, ethics or disclosure practices in health care.
Additional requirements:
To be eligible, applicants must:
be pursuing undergraduate, graduate or post-graduate education in a health care-related discipline;

be enrolled, full time or part-time, in a program of at least two academic years duration;

fields of study must support health care in Newfoundland and Labrador with a particular focus on patient disclosure practices, ethics or quality processes; and

have received a minimum average of 70 per cent in their last academic year. 
Successful applicants will be able to use the funds at their own discretion over the duration of their academic program to best meet their educational needs.

How to apply?
Applications for scholarships must be submitted using the appropriate application form (PDF). Forms are made available on this web site every year as soon as the scholarship application cycle begins. Before you apply, be sure to read the application guidelines.

Note: Full eligibility requirements and deadline information is outlined in the scholarship application form for the respective year. Late or incomplete applications will not be accepted.
Note:
Eastern Health employees and dependants of staff  are encouraged to apply. 

Individuals can receive a Quality Healthcare Scholarship once in their lifetime. 

Individuals may re-apply if unsuccessful in receiving a scholarship. 
Responsibilities for recipients of Eastern Health's Quality Healthcare Scholarships
Recipients of these scholarships will be asked to:
Provide a progress report to Eastern Health after year one of studies.

Upon request, present the final product/findings or provide a written report to Eastern Health upon completion of studies. 

Acknowledge Eastern Health in any publications related to its Quality Healthcare Scholarships.