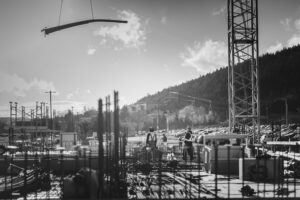 The Planning and Engineering Department consists of a multi-disciplinary team of engineers, project managers, technologists and clinicians. The department is responsible for developing, acquiring, constructing and renovating Eastern Health's facilities with the goal of improving the built environment.
We aim to provide our clinical and administrative departments with the space and infrastructure needed to ensure quality patient care within available human, fiscal and physical resources. Our division focuses on the:
effective use of capital funding through short- and long-term planning to improve patient care;
development and implementation of risk mitigation strategies for our sites;
provision of renovated and new spaces; and
installation of new advanced technological equipment to ensure the organization remains at the forefront of patient care.
For general inquiries, please contact: 709-777-5160.
For information on bid opportunities at Eastern Health, please visit: https://www.merx.com/govnl/nl-phsssc.