LEARN – Learning Management System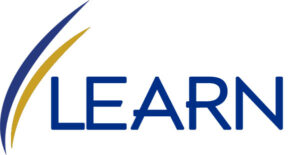 LEARN is a provincial online learning management system.
All employees have an account (Eastern Health login credentials required) for online courses, either assigned to them, or they can search for topics in the catalogue.
Employees and physicians:
LEARN features details of classroom-based education, so staff registration for topics such as CPR can be tracked in the system. Once employees or physicians login to LEARN, they can search for courses, see what is still waiting for them to complete, plus see which classroom-based courses they have upcoming by checking their calendar on the main page.
Once staff complete an online course, they will get credit for completion. Staff's learning history shows all courses previously completed, so if employees and physicians want to refresh their knowledge on the topic, the course is there for them anytime.
LEARN is available 24 hours a day, 7 days a week, 365 days a year from anywhere in the world – employees and physicians just need an internet connection and their Eastern Health credentials to access the system from a computer, tablet or phone.
Please go to https://learn.healthnl.ca to log in.