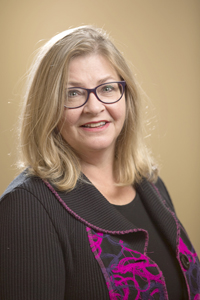 Marilyn Butland is the principal consultant of Butland Communications. She has been steering her business consulting and communications practice for seven years, following 13 years in agency management and partnership and 14 years with the provincial government. Building on her MUN Bachelor of Commerce and MBA work, along with certifications in management consulting, public participation, and partnership brokering, she is a strategic, results-focused, professional team player.
Ms. Butland has a proven reputation for developing solid relationships in complex situations: in business leadership guiding firms; entrepreneurs and non-profit organizations through planning, awareness campaigns, issue management and growth; in mine-related projects from start-up plans for Vale's Long Harbour Processing Plant to owner interests in re-opening Wabush mine; indigenous relations; and sectors that impact rural Newfoundland and Labrador from aquaculture to tourism.
Ms. Butland is active in several professional and industry associations and within the community.