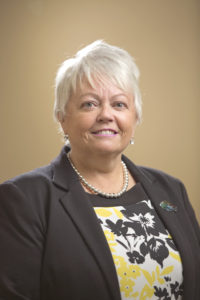 Lynn Wade retired in September 2013 as director of Laboratory Medicine, Eastern Health following a 37-year career as a medical laboratory technologist and several progressive laboratory management positions.
Throughout her career, she served on various provincial committees, including the Provincial Laboratory Workload Measurement (chair), Provincial Laboratory Dictionary, Workforce Planning, and Provincial Working Group for implementation of Recommendations of the Cameron Inquiry into Hormone Receptor Testing. Ms. Wade directed the implementation of the Eastern Health regional laboratory quality management system and the subsequent accreditation of all Eastern Health laboratories to ISO15189 standards.
Ms. Wade holds a Bachelor of Technology (MUN), Diploma in Medical Laboratory Technology (CNA) and a Certificate in Laboratory Quality Management (UBC).