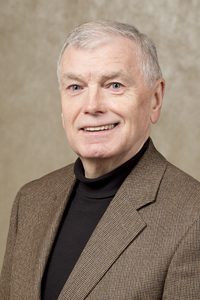 Leslie O'Reilly has served as a member of the Eastern Health Board of Trustees since October 2013, having served on the Finance, Quality and Safety, and Credentials and Privileges committees. He is also a current member of the Board of Directors for the Health Care Foundation.
Mr. O'Reilly has over 30 years of experience in leadership in health care, marine communications and safety and emergency and ocean technology. He is currently the president and principal consultant with O'Reilly and Associates, a professional services consultancy focused on sector strategy and business development. He has previously served as executive director and CEO of Marine Institute of Memorial University and executive director of Oceans Advance Inc., the Newfoundland and Labrador Ocean technology Innovation Cluster where he strengthened alignment across research, institutions and industry and built consensus for a collaborative strategic agenda.
Throughout his career, he has chaired and participated in numerous boards, advisory councils, and partnered on various projects in education, training and research. Accomplishments include national and international strategic initiatives in advanced training and applied research centers in marine communications, marine simulation, marine safety and emergency and ocean technology. He also led "Vision 2020", the strategic agenda which continues to guide the long-term development plan of the Marine Institute of Memorial University.