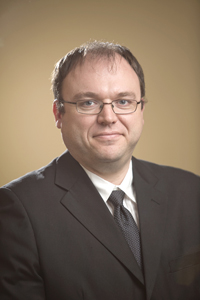 Originally from New Bonaventure and now residing in Trinity, Jim Miller (B.A., C.F.M) has worked for the Trinity Historical Society since 2000 as project coordinator/ archivist, where he is responsible for the administration of all projects of the Society – fundraising, proposal writing, research and the general day-to-day operation of the not-for-profit organization.
Mr. Miller became a co-owner of Sherwood Suites accommodations in Port Rexton in 2015. He also spends a great deal of his time volunteering in various roles on the Bonavista Peninsula, including his position as mayor of the Town of Trinity since 2005; chairperson of Cape Random Trust/Random Passage Site in New Bonaventure; chairperson of the Discovery Regional Services Board; and is a member of various other committees in the Bonavista Peninsula region.
In recognition of his work in relation to supporting partnerships and regional tourism initiatives, he was awarded the Doug Wheeler Award, Department of Tourism, Culture, Industry and Innovation, Government of Newfoundland and Labrador in 2010 and the Queen's Jubilee Medal in 2012 in recognition of his community service. Mr. Miller holds a Bachelor of Arts from Memorial University of Newfoundland, with a concentration in Newfoundland and Labrador history, and a Certificate in Fund Raising Management from the College of the North Atlantic.