Dr. Margaret Steele (ex-officio)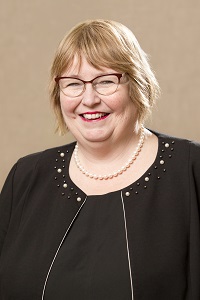 Dr. Margaret Steele's career spans nearly 30 years and includes a decade of progressive decanal experience at the Schulich School of Medicine & Dentistry at The University of Western Ontario. Since 2016, she has been the dean of the Faculty of Medicine at Memorial University of Newfoundland, and since 2008, she has been a full professor of psychiatry.
Dr. Steele has been a distinguished leader in child and adolescent psychiatry in Canada. She has been the president of the Ontario Psychiatric Association, president of the Canadian Academy of Child and Adolescent Psychiatry, president of the Association of Professors in Child and Adolescent Psychiatry in Canada and a member of the Canadian Psychiatric Association Board. She led the successful application at the Royal College of Physicians and Surgeons of Canada for child and adolescent psychiatry to become a recognized subspecialty. This has resulted in the development of national standards for the discipline, while ensuring that children and youth with mental illness, and their families, would be provided with the best evidence-based care.
She is the first Canadian to be an Association of American Medical Colleges Council of Dean Fellow. In 2018, because of her contributions to research and science, Dr. Steele was elected as a Fellow of the Canadian Academy of Health Sciences. She has also been named Professor Emerita at The University of Western Ontario.
Dr. Steele brings a proven track record of success in senior leadership and administration, education, research and community engagement.